19 mai 2008
Everywhere in Shepparton, some new species of cow: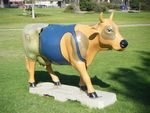 The farmworker cow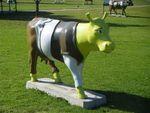 The Shrek cow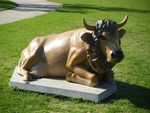 The Lion cow

The Siren cow

The Student cow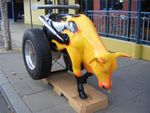 The Hot Wheels cow (some say it's a bull but it's not)
Tatura was the worst place I have visited in Australia. I was in a farm growing tomatoes.
I don't know if you know but rotten tomatoes smell like death, their smell attracts flies. Is this smell from the tomatoe or from the worm who died in it? anyway we use rotten tomatoes to make tomatoe sauce. The season wasn't good so we were working only 2 or 3 days a week, had nothing to do the other days. Fortunately I got this beautiful sunrise with my camera.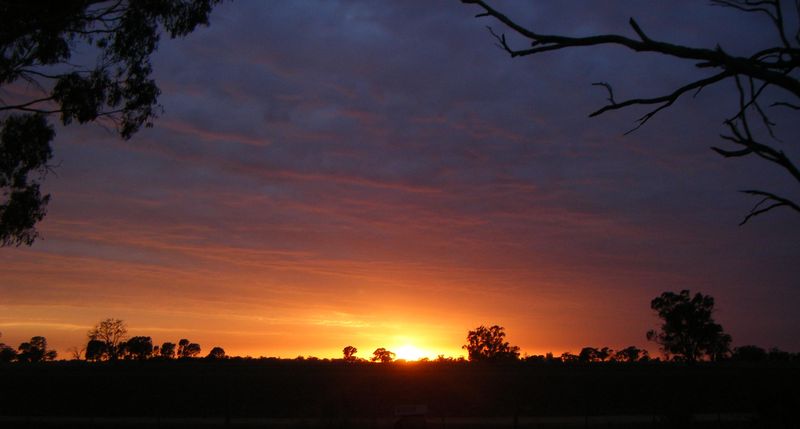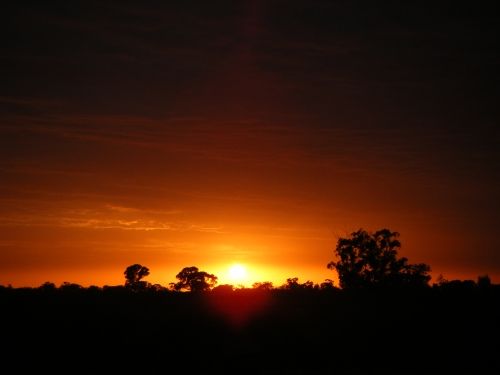 Two sunrises I had the chance to see in Old Toolamba: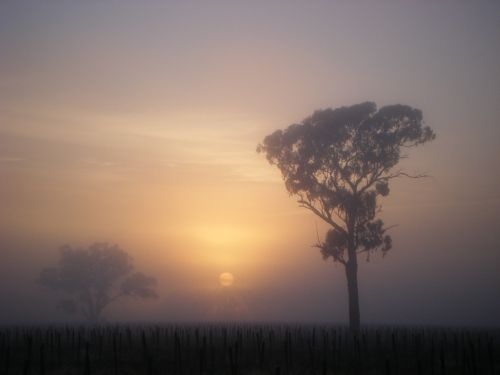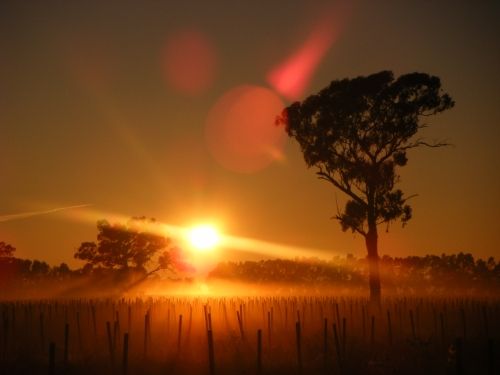 traIf you are victim of an accident on the workplace and if you are unable to work because of that accident, you can get your salary even if you are a casual worker, even if you are working for your employer for less than 1 week, even if you seem entirely responsible for the way you have been injured*. I give you here the steps to follow according to my own experience:
Fill a taxfile declaration (in case you have not done it yet). He has to do it. If he really doesn't want to just treat him to report the accident to the police. He has a lot more to lose than you.
See a doctor, fees are paid by your employer. You can find doctors at hospital's emergency. According to my experience, you can go to emergency without your wallet, you just need:
o your employer's name, surname
o the name of his business
o the business address
o your employer's phone number.
Ask your doctor a "Certificate of Capacity", it indicates the number of days you are unfit for work.
Fill a "Work Compensation" form that you can find on internet. You will have to google a bit mate cause I don't remember the exact URL.
Bring together "Certificate of Capacity" and "Work Compensation" to your employer.

---
* for example one of my friend wounded himself with a secateurs (he was pruning grapevine) and he got work compensations. I strongly advise you not to intentionally wound yourself.